Tell us a little bit about yourself?
I've been a dental hygienist for 30+ years, married for 26 years to Dave, have two children Lauren-21, Chris-19 and I met my husband during pilot's license training…[Read More] 
Tell us a little bit about yourself?
Well, I have 3 brothers, 3 sisters and a mother and father. I am second to the last one. So that makes me the baby girl of the family. All of them including myself are over the age of 30. Now you're thinking,…[Read More]
CrossFit ATR At A Glance
Through fitness, it is our goal to guide you toward a vigorous, supportive, and healthy lifestyle!
Located in San Diego, California, CrossFit ATR provides an outstanding CrossFit, Competition, Strength and Conditioning Program, & Mobility Coaching, and Sports Therapy; all within an exceptional facility.
CrossFit is for EVERYONE. Any workout can be scaled or modified to meet individual abilities regardless of fitness levels. Don't be intimidated. Our community fosters your growth every step of the way. Stop by and witness a class or sign up and schedule a free introductory meeting.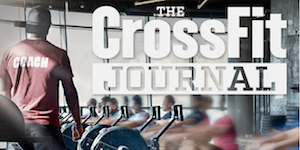 For more information regarding CrossFit ATR please feel free to drop us a message!!
1251 Activity Dr, Vista, CA 92081
(760) 444-0930
Follow Us On Social Media!